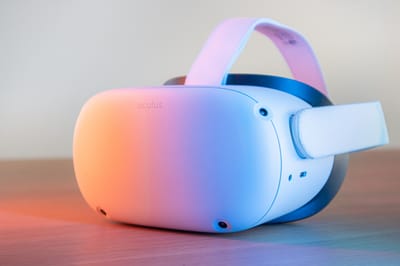 Koji's Quest Virtual Reality (VR) Program For Cognitive Rehabilitation
Claiming neurplasticity - permanent change - with neurological rehabilitation requires repetition. Although many approaches to neurological transformation are not necessarily difficult, they are frequently not terribly engaging.
The Netherlands based Neuro-Reality company has gamified cognitive rehabilitation with their VR game Koji's Quest.
Click here to watch a video about Koji's QuestClick here to explore the different Koji's Quest worldsKoji's Quest Pricing:
Please note: You will need to purchase your own Meta Quest headset
- "renewed"/reconditioned systems are often available on Amazon at a discount
Monthly
fee (pay as you go): $160 CDN (approx $120 US)
3 Month
access: $400 CDN (approx $295 US)
6 Month
access: $720 CDN (approx $530 US)
Family Discounts:
Additional family members accessing Koji's Quest in the same time period are
50% off
.